The Fire Skin Rhythm
Spark clarity and vibrancy while energizing your skin's natural cycle of renewal. Ease congestion, help fade dark spots, and bring a lack-luster complexions a newfound glow of health.
Powerful plant nourishment combined with the magic of your own touch brings a fresh brightness to your skin and a blissful warmth to your skincare routines.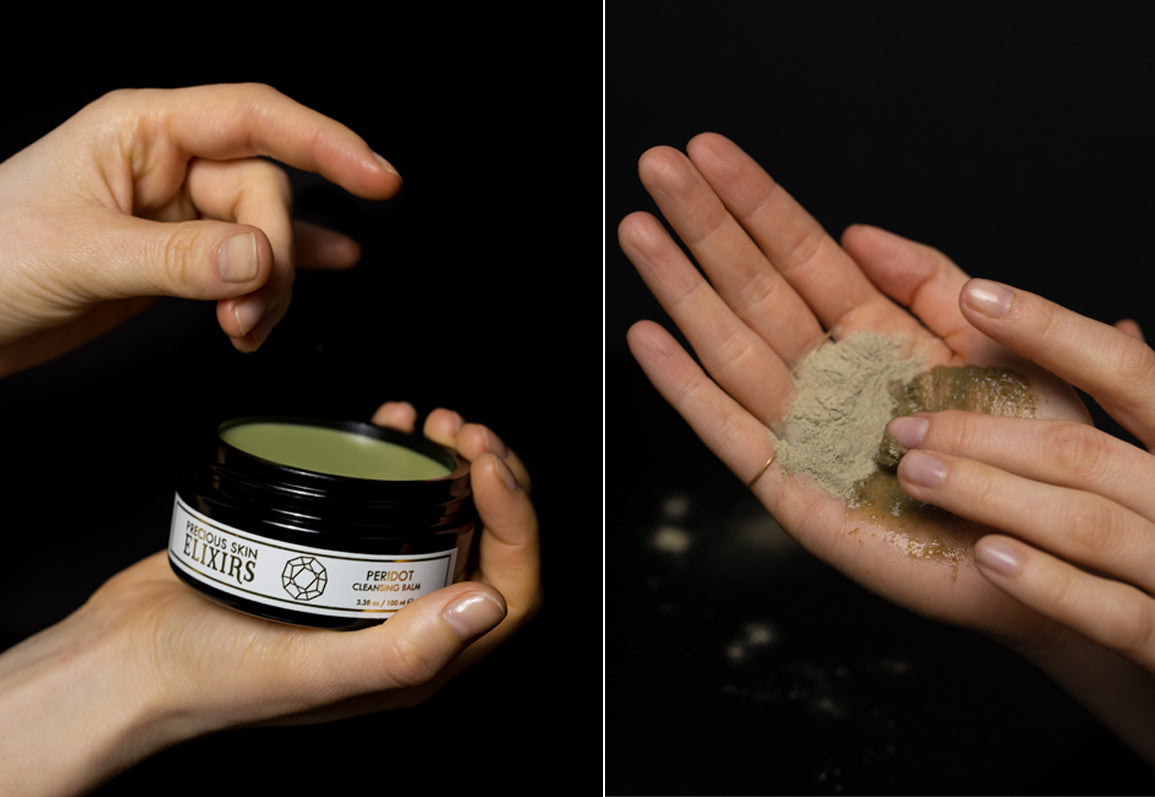 Cleanse & Exfoliate
Massage Peridot Cleansing Balm onto dry skin to fully release makeup and debris while softening congestion. Pay special attention to neck and jawline to ease tension and increase lymph flow. Cocoon skin with a steamed cloth for removal, pressing cloth against skin and gently sweeping off. Repeat steamed cloth until all traces of oil are removed.
In the morning simply refresh your skin with a few splashes of water, or wake up skin with Sea Pearl Exfoliating Clay based on your current needs. Follow your intuition.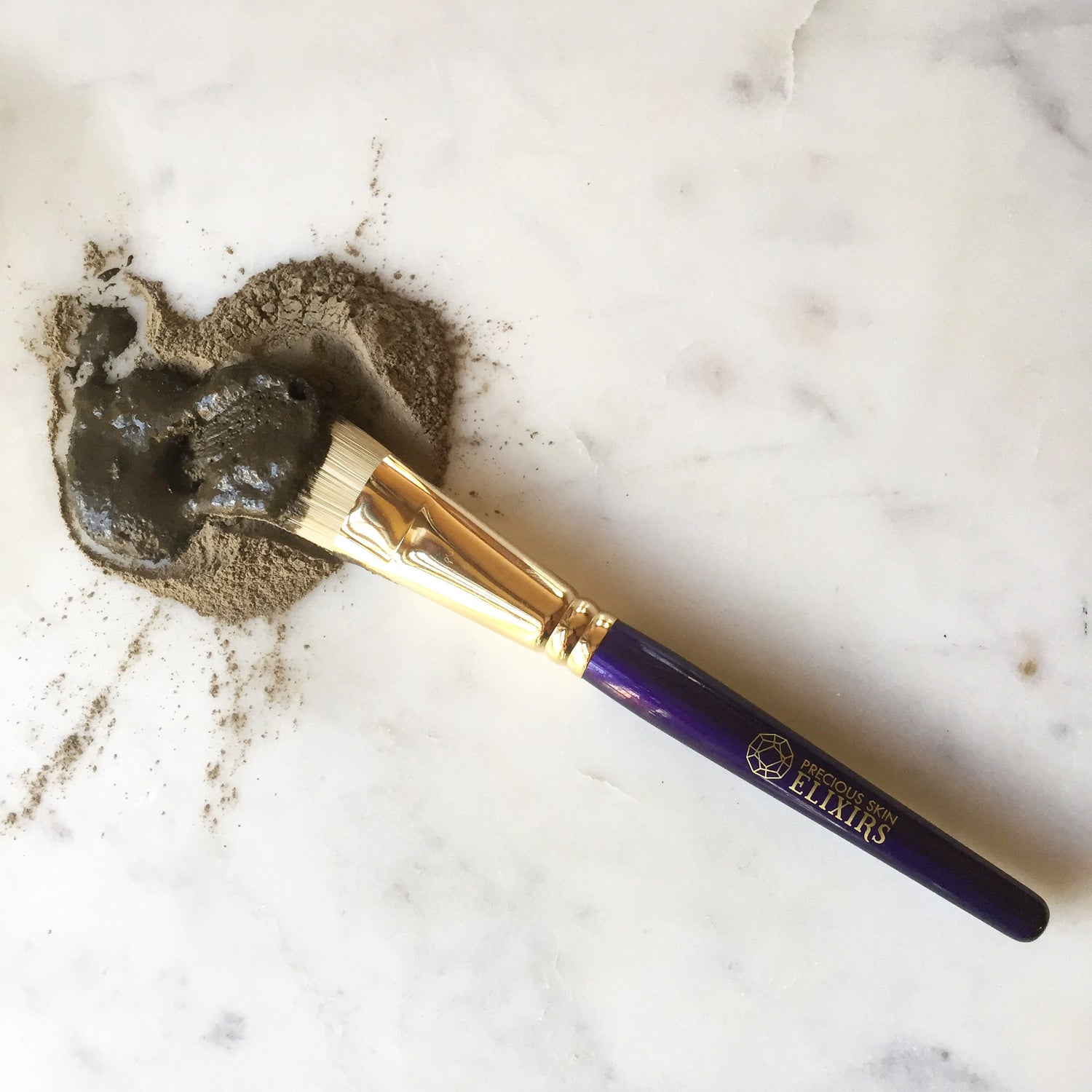 Mask & Treat
Every other day exfoliate with Sea Pearl to brighten and decongest. Activate a teaspoon of powder with drops of water in your palm and mix into a creamy mousse. Swirl over skin for a few minutes, focusing on areas of congestion, and rinse.

Treat skin 1-2 times a week with Onyx Purity Mask to help coax out stubborn congestion, relieve hyper-pigmentation, and boost circulation. With your treatment brush and bowl, mix a tablespoon of powder with just less than a tablespoon of water into a rich mousse. Paint onto skin and allow to penetrate until just dry. Rinse off in the shower for easiest removal.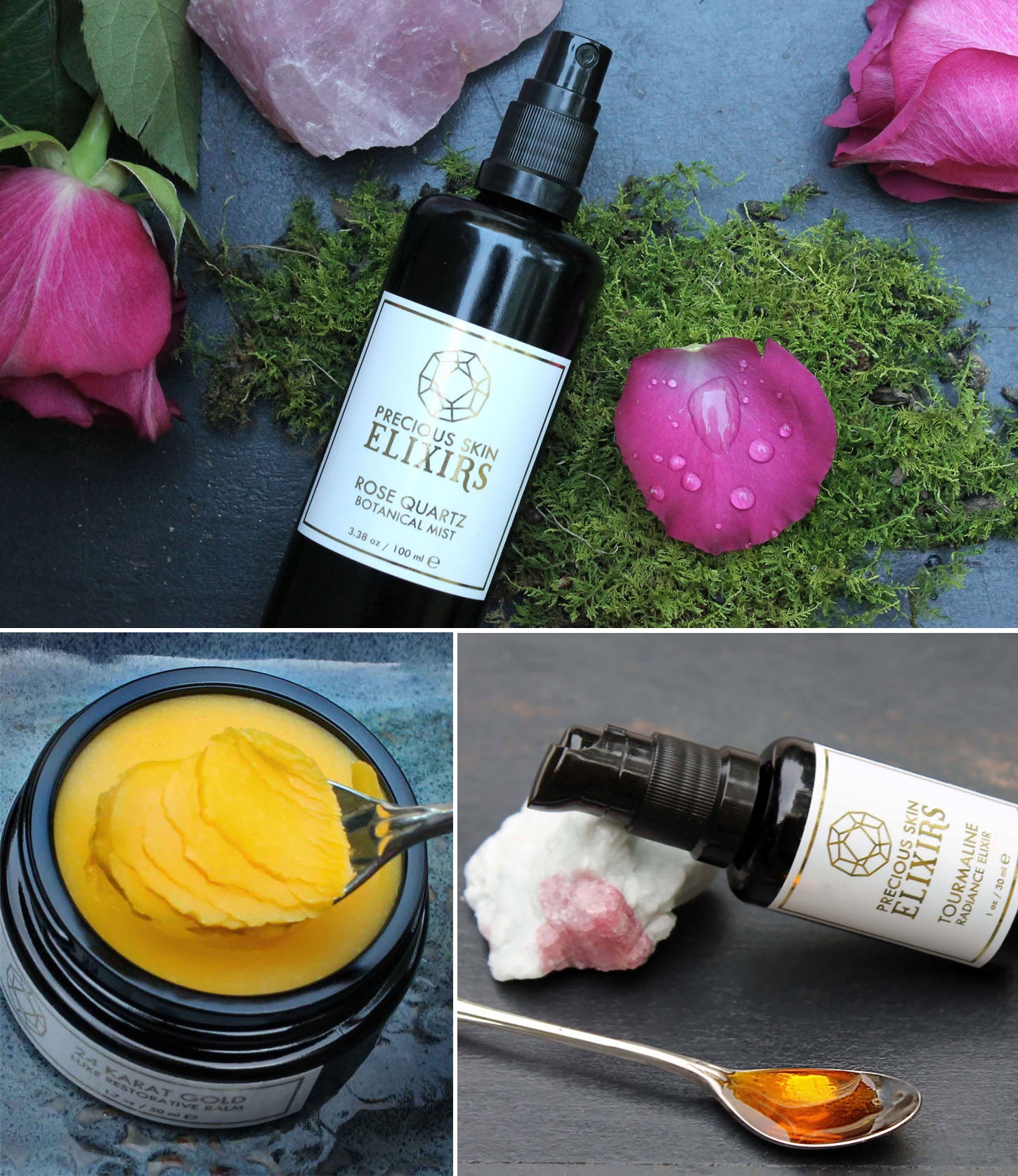 Hydrate & Moisturize
After cleansing or masking, mist face and neck generously with Rose Quartz Botanical Mist. This essential step gives skin a necessary layer of hydration and prepares skin to fully absorb oils.
In the evening, massage Tourmaline Radiance Elixir into your damp skin. Each morning massage 24 Karat Gold Restorative Balm into damp skin. Both of these skin transforming gems work well individually and layered together for extra nourishment and protection. Experiment with what suits your skin best for day and night care. Follow what feels right for your skin on any given day.
Want to give it a try?
Take home a Discovery Kit with six generously sized samples of each skin care potion featured here. Enjoy exploring and discovering your new favorite skin care rhythm.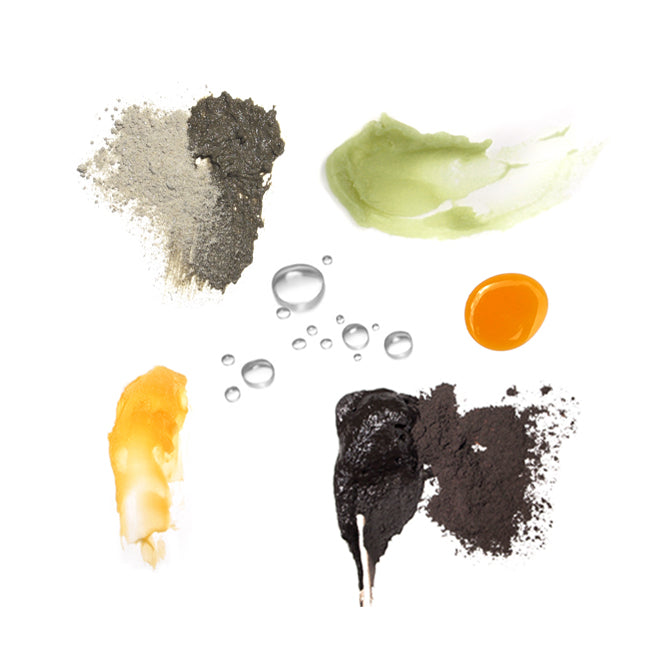 Fire Skin Rhythm Discovery Kit
Regular price
Sale price
$ 50.00
Unit price
per
Sale
Sold out
Share
View full details