Frequently asked questions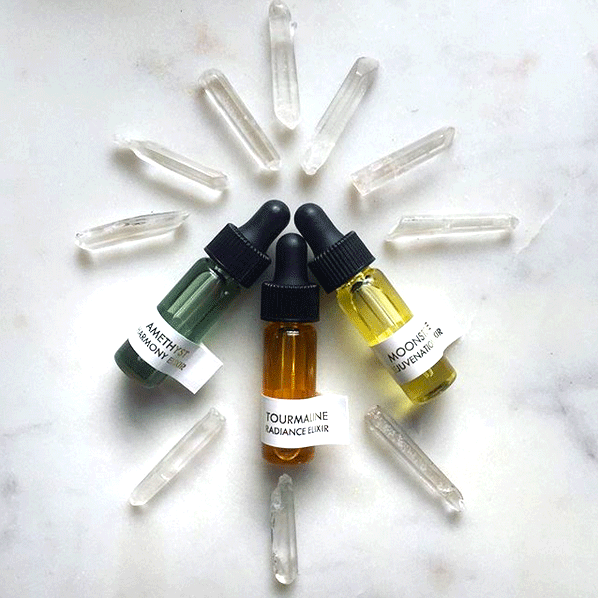 Can I try before I buy?
Sampling skin care products is an important way to know if something is right for you. I suggest taking home a Discovery Kit. Each kit is filled with 6 generously sized samples made fresh from the apothecary, giving you many uses to discover and play.There are 4 different kits to choose from. Have fun!
Are these potions acne friendly?
Yes, all PSE formulas are made with non-comedogenic ingredients and are safe for acne prone skin. None of the potions I make will clog pores, and they all work wonders for skin with active acne or skin that's recovering from a bout of breakouts.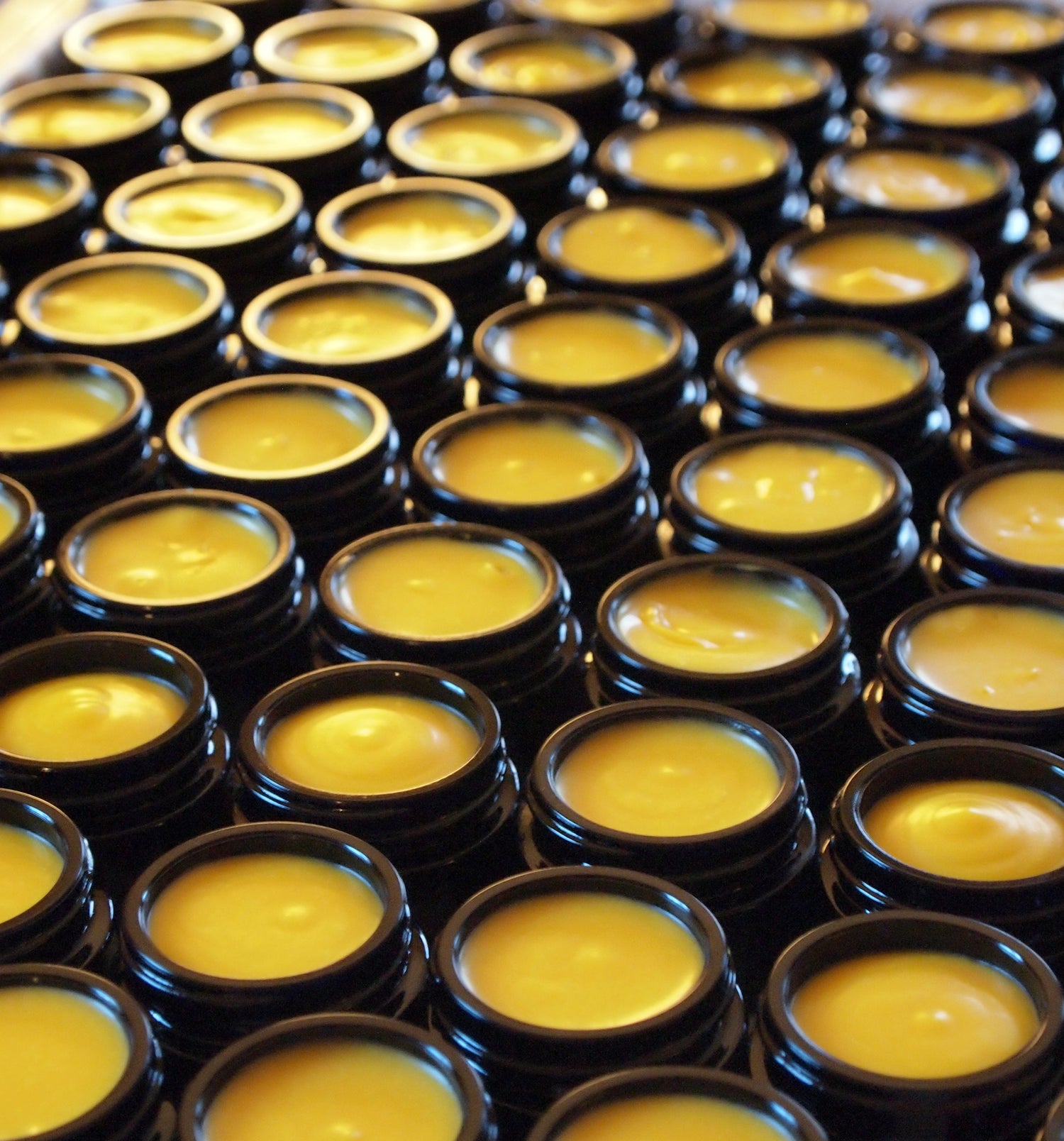 Help! My balm melted
Not to worry if your balm melts. This is normal and characteristic of the ingredients, and will not compromise the efficacy of the formula.
To return your balm to its original consistency:
1. Screw the lid on tightly and place jar upright in a bowl of very hot water.
2. Allow to melt completely, then carefully transfer to your freezer or refrigerator for a few hours.
3. Let your jar return to room temperature before using.
Does 24 Karat Gold stain?
While this balm will never stain skin, the potent antioxidants found inCoQ10, Turmeric, Seabuckthorn berry, and Calendula can stain fabric due to their natural pigmentation. Vibrant color = plant nutrients! Be sure to allow all traces of oil to absorb into your skin before laying down onto light colored sheets or pillows. 24 Karat Gold makes a superb daytime moisturizer, and if you are concerned at all about staining, just reserve your balm for daytime use.
Why is my balm grainy?
Graininess can occur with temperature fluctuations (sometimes this happens in
transit). This graininess is a normal characteristic of the plant butters I use to formulate with. These butters are made up of several fatty acids with differing melting points. When heated, all these fatty acids eventually melt together into a uniform texture, however if the melted butter cools down too slowly these fatty acids start to solidify and crystallize at different speeds which can result in a grainy texture.
Your balm is still just as potent even in a semi-solid grainy state. You can certainly use the balm with a grainy texture - they will melt into you skin as they warm upon touch. Or, you can easily return it back to a smooth solid state with the above mentioned method.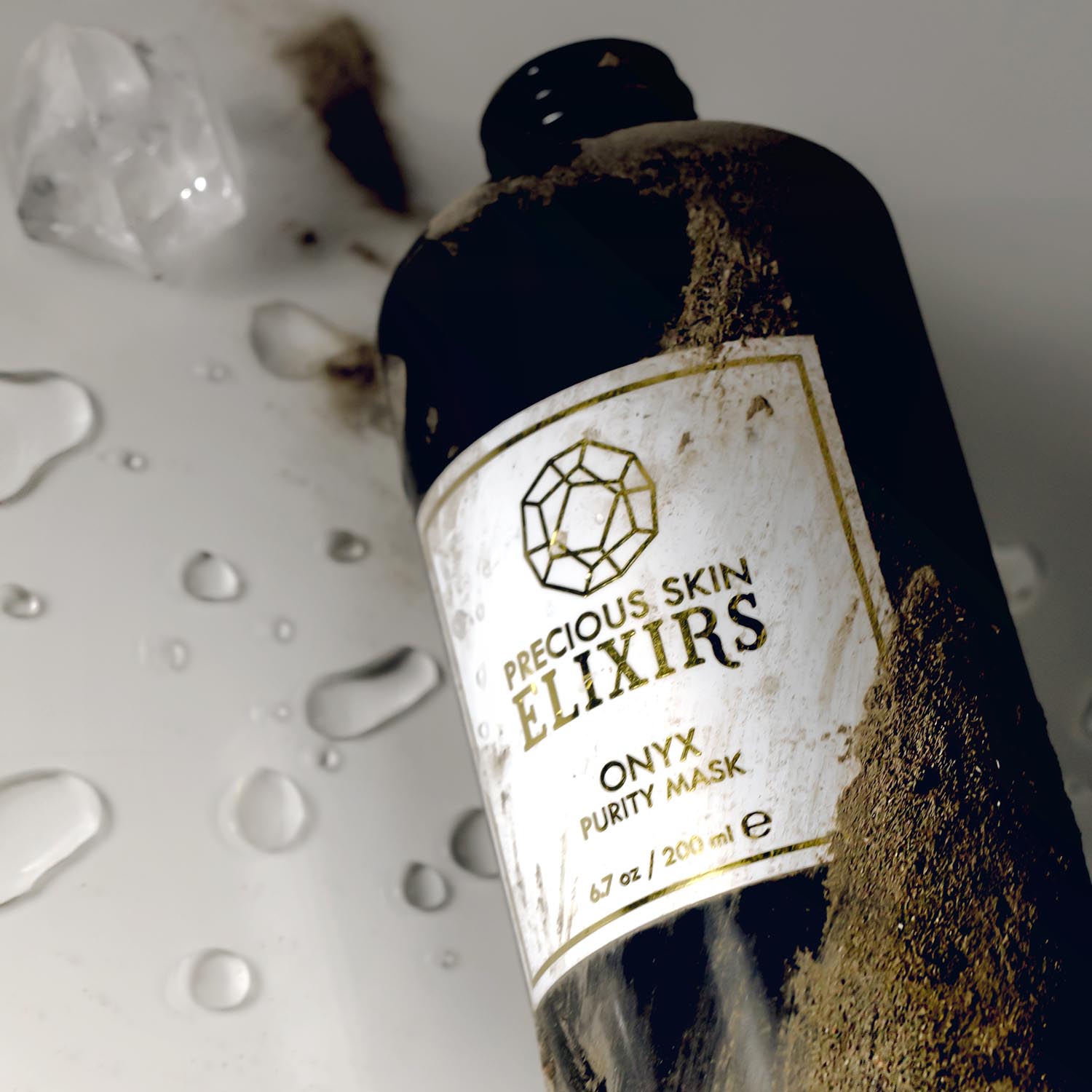 Does Onyx stain?
Onyx will never stain skin, however light colored fabrics can be stained by this face mask. Just take care to reserve you light linens and towels for times other than when you are masking with Onyx. Try rinsing off Onyx in the shower for greater ease, allowing the heat and steam to fully rinse off your mask.