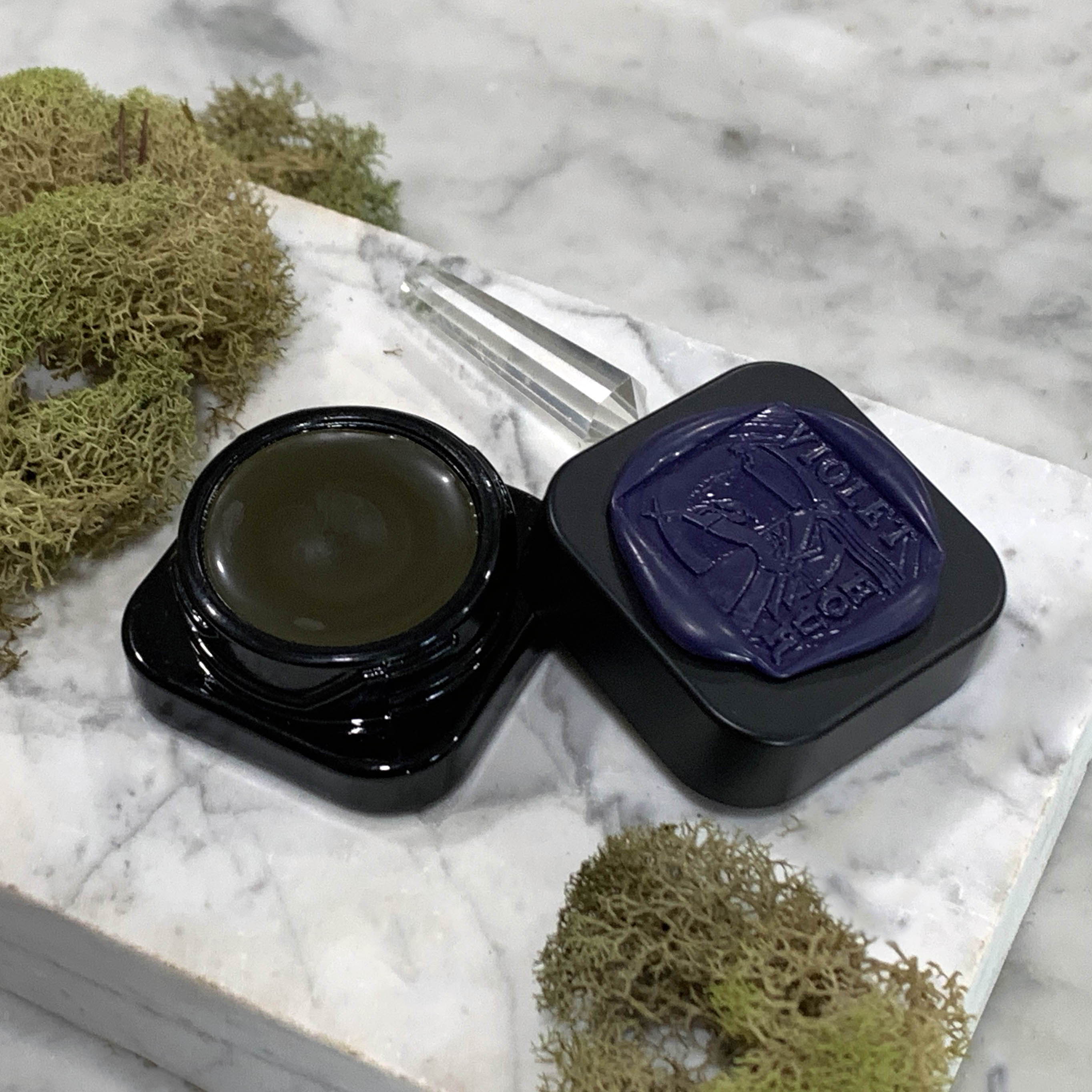 Enchanting, verdant, mythic.
Violet leaf and sweet heliotrope mesh with rich shades of plumeria, sandalwood and iris root - weaving a cloak that becomes the starry sky as day surrenders to night.
Made entirely of essential oils, flower waxes, and organic jojoba.

Apply to wrists and other pulse points as often as you wish.
To open, push cap toward base of jar while twisting.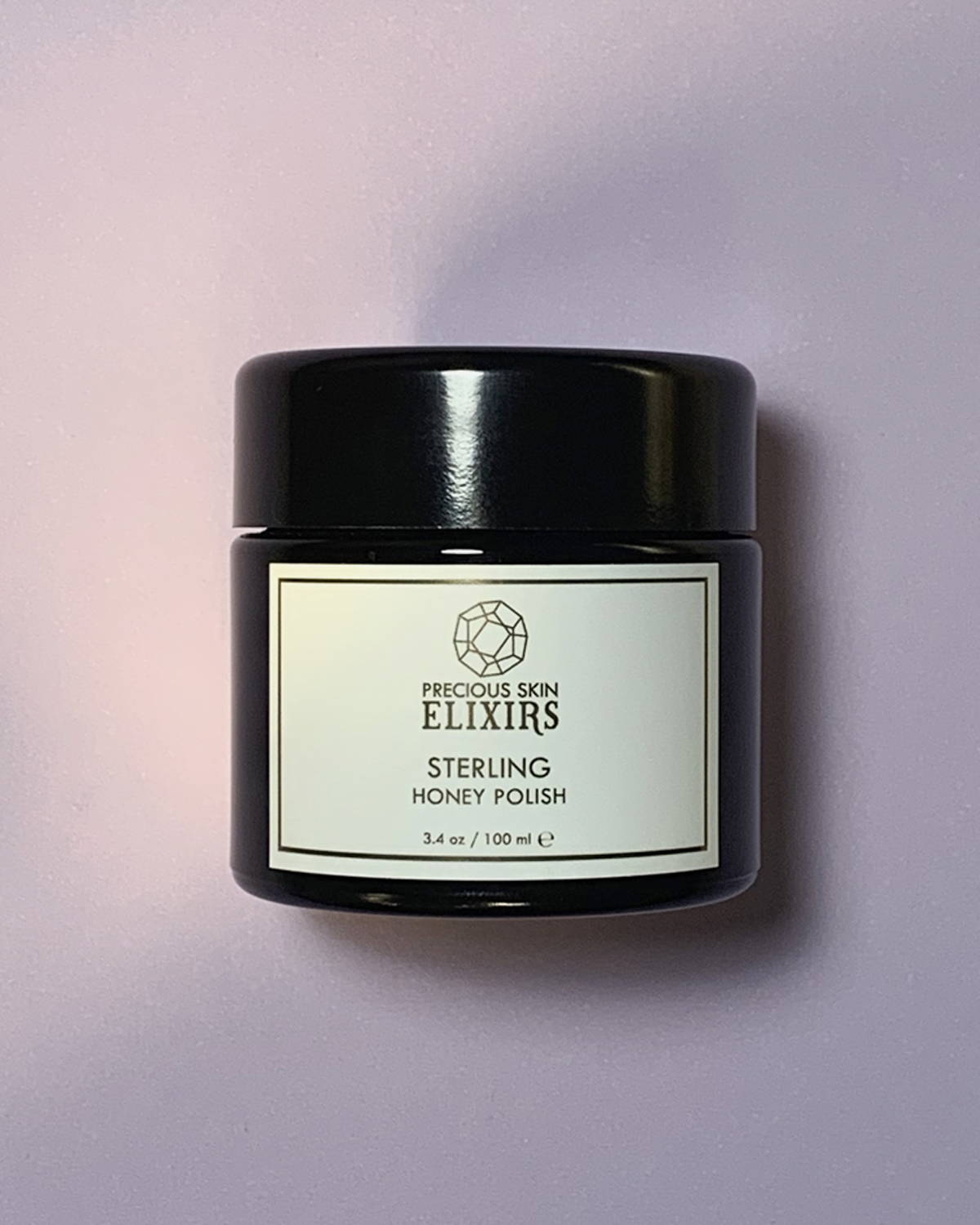 Raw Honey draws hydration into the skin while active enzymes nourish, brighten, and provide gentle exfoliation. Dead Sea Mud feeds skin with micro-nutrients not commonly found in other earth clays while pure elemental Silver triggers skin's repair response for increased healing. Transportive aromatics of Frankincense and Jasmine sambac dance with the comforting scent of honey and soft clay, encouraging cell health and embracing your skin and spirit in pure earth healing.
Silver is said to be the mirror of the soul. This precious metal is also connected to the moon, the great Mother, and the feminine pulse of yin energy. Silver is reflective, just as the moon reflects the light of the sun, and gently brings the light of awareness into the many facets of one's consciousness.
Apply an almond size amount onto skin, dampen fingertips and emulsify by massaging in circular motions to thoroughly release debris. Leave on a minute or two before rinsing clear.
To enjoy as a mask, apply a slightly thicker layer to dry skin and let penetrate for as long as you wish. Sterling is a non-drawing mask - the longer it stays on, the more hydration is attracted into skin.
Ingredients: Dehydrated dead sea mud, ***Raw honey, Kaolin clay, **Argania spinosa (argan) oil, *Hamamelis virginiana (witch hazel) hydrosol, Argentum metallicum (colloidal silver), Salix alba (white willow bark), **Boswellia carteri (frankincense), *Litsea cubeba (may-chang), Jasminum sambac (jasmine), *Cymbopogon martini (palmarosa).
*certified organic / **wildcrafted / ***responsibly harvested