Activate a tablespoon of powder with about a tablespoon of water in a treatment bowl and brush. Mix into a creamy texture and paint onto freshly cleansed skin. Allow mask dry for optimum drawing effect before rinsing thoroughly. Try rinsing Onyx off in the shower for easiest removal.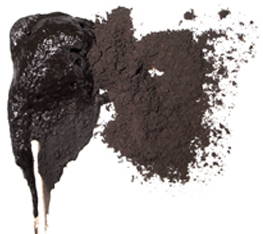 Extra Tips:
Onyx makes an effective spot treatment for single blemishes, patches of irritation, or areas you wish to brighten up.
Using a mask brush and small bowl to blend up Onyx is not only a mess-free way to enjoy this face mask, but it's also really fun to paint this beautiful blend of herbs and clays onto you skin.