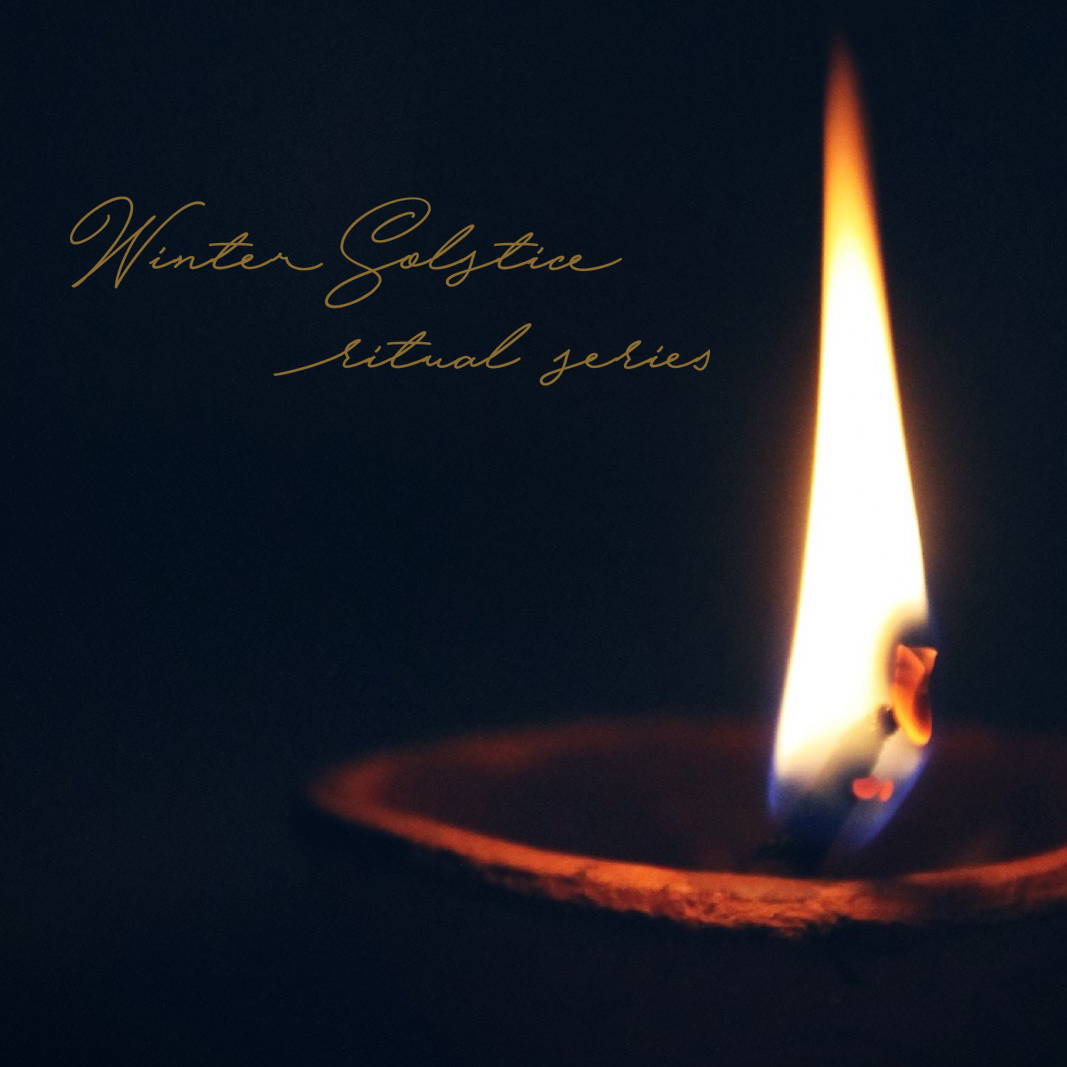 Experience transformative rituals for reflection and renewal during this time of seasonal shift that clear away energies that no longer serve you, expand your creativity, and connect to your soul's truth.
This is my heart offering to you as we enter a new year, new decade... a new chapter as a human family. I'm bringing in my shamanic energy healing skills and tapping into the archetypal energy of the element of Fire to guide you through several meditative journeys and rituals.
Practical, fun, and expansive, this ritual series prepares you for embracing the newness ahead with clear energy and rejuvenated presence.
We begin on the full moon, 12/12
Join me via FB live and IG live for a series of 3 meditative journeys with supportive activities, prompts, and my guidance in between to ground and enrich your full experience so that you carry forth into the new year a fresh intention aligned with your soul's truth.
Together we will clear unwanted energies, cultivate creativity, and tap into your soul's well of wisdom - that constant place of nourishment at the core of your being. Learn how to care for your energy and experience the joy of energetic wellbeing.
Reflect: 12/12 - 12/20
We will spend this time period for compassionate introspection and meet with the energies of an event or experience from this past year and one from this past decade. We will explore unresolved emotions and thoughts around each event/experience to find the "gem" or teaching available within those experiences, loosening up stuck energy and clearing your field from energetic residue. After each meditative journey there is a simple, yet powerful activity to help anchor all that you unearthed and crystallize your newly discovered wisdom.
You don't need to know ahead of time what the experience you will work with is - that's what you will discover at the start of the guided meditative journey.
First Meditative Journey - Thursday the 12th: Exploring an event or experience from this past year.
Second Meditative Journey - Monday the 16th: Exploring an event or experience from this past decade.
Ritual: 12/21
On the Winter Solstice we call upon the elemental energy of Fire to transform the energies we have worked through into the fertile ground that will nurture the newness we wish to create and welcome into our lives.
Renew: 12/22 - 1/1/20
Today is a spa day for your soul. Though this is a busy time of year, it's an important time to give yourself a moment (or many moments) of replenishment, get in touch with your beauty's true nature, and fill your cup to the brim with love, compassion, and joy. After this nourishing "soul spa" you will receive supportive follow-ups to help anchor and cultivate your new intention.
Third Meditative Journey - Sunday 12/22: Getting in touch with the true nature of your beauty for deep renewal, and discovering one or several of your soul's true intentions for the new year.
Q & A about this process
Why do this during the solstice and the full moon?
Engaging the energy around the solstice and full moon phase amplifies our intentions as we sync up with the power of celestial rhythms.
Why engage in ritual?
Ritual helps shift challenging energies, both personal and collective. Sometimes these challenges feel impossible, depression, anxiety-inducing - and so we step into ritual to address these challenges and open ourselves up for healing and transformation. Rituals also help cultivate the types of energies we wish to grow. We go into ritual when we want to create a change and ground that change in the physical world. Rituals empower what we do with our intention via emotions and thoughts and grounds it in the physical realm.
What is Shamanic energy healing?
Shamanic energy healing is a way of working with energy (or Spirit, or Chi, Prana, Source) for living a life of inner and outer harmony and realizing the full expression of our soul as we become the person we came here to be. Shamanism is a gift that humanity shares. There are many cultural forms of shamanism, both ancient and modern. Despite the many forms, all shamanic work engages the universal archetypal energies for individual and collective healing. Shamanism, as well as many other energy modalities, teaches us to be with that which needs to transform. Vibrations such as greed, racism, sexism, and all the ways we deny each others' humanity though fear, hatred, and ignorance are able to be transformed with energy healing techniques. The way we transform these harmful vibrations is to sit with them, be present with them, and through our courage, resilience, and patience, witness their transformation so we can use that healed energy to cultivate our soul's true vision for our individual life and the kind of world we wish to have.
What do you mean by archetypal energies?
The archetypal energies are like the true code of the universe. As a contemporary shamanic practitioner I work within the archetypal realm and the "raw" form of energetic vibrations, rather than borrow from healing traditions that work with specific deities, power animals, or totems.